Welcome to ArtWise Northwest
ArtWise NW creates programs for K-12 children. Our programs are also enjoyed by all ages. Contact us if you want to see an ArtWise NW art enrichment class at your local school, center, or church. Our workshops are a great way to bring fine art to your favorite event, or group. Adult workshops can be scheduled on the weekends or evenings as well. Currently, we are hosting an Art Club once a month at Brigid's Bottleshop in Edmonds which is open to all kids 5-12 yrs old. Registration is open now!
Current Events & Workshops (Registration Open)
Art For Everyone!
We bring The ArtWise Experience to your local school, group or center!

After-School Enrichment - 6-8 weeks

Conference Week Camps - 3-5 days

NEW! Online Art workshops

Creativity Workshops (in-house field trips)

Custom Art Curriculum Bundles for Teachers

Creative Birthday Party art package
AFTER-SCHOOL Enrichment
Weekdays September-June
Experience Art at your own school! Youth classes typically run 8 weeks and are taught after-school hours (on-site), by our highly qualified teaching staff. Our ArtWise staff comes to your local school complete with supplies and a core art program for up to 30 artists.
Art Club at Brigid's Bottleshop in Edmonds
Currently, we are hosting a once-a-month Kids' Art Club at Brigid's Bottle shop in Edmonds. No membership is required, anyone ages 5-12 years old can join, just register online and pay for each class individually. Art club classes are always on a Sunday from 11:15-12:30pm. Brigid's has such a wonderful large open space it's a great place to be creative in. We hope you can join us next month too!
Brigid's Adult Art workshops too.....
Creativity Workshops
Weekdays & Weekends Year Round
​Create a new Art Experience! Our one day workshops range from 3 - 6 hours. Bring an "indoor field trip" program with creative stations to your school or center. Stations include unique fine art, written art, and performing art projects aimed at inspiring creativity in students and staff. Workshops are custom tailored to suit a desired theme or group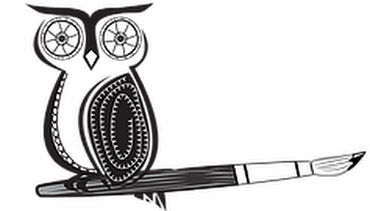 Be an ArtWise teacher,
assistant, v

olunteer, or intern!
Online HALF-DAY workshops
A fun-filled half-day art camp option aimed at keeping kids minds active during district half-days / conference weeks. Create 3-dimensional art projects at our hands-on daily workshops. Each day has a different theme and runs 2 -3.5 hours. Workshops include art supplies for that day's project, step-by-step drawing instructions, movement breaks, and a book read aloud. Students will end each day with a daily project which may include watercolor, chalk pastels, colored pencils, model magic, or a variety of other materials.
*These workshops use primarily dry materials.
It will be noted on the days watercolor will be used.
Does your school use 6Crickets for registration? Click the button below to register through 6crickets